Bairstow eyes bigger white-ball role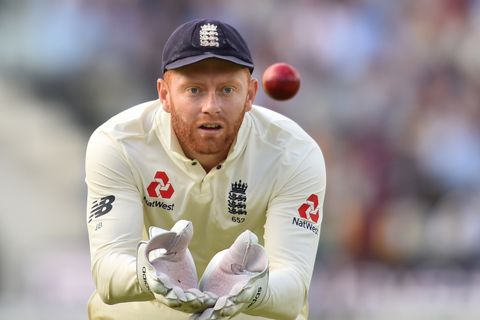 Jonny Bairstow wants the opportunity to prove he can be more than a stopgap solution in England's limited-overs set-up.
The Yorkshireman has been one of England's most consistent performers across all three formats but is often reliant on team-mates being injured or rested to force himself into the one-day and Twenty20 sides.
He has therefore been up and down the batting order and found himself as opener in England's Champions Trophy semi-final defeat against Pakistan due to Jason Roy's slump in form.
England's established Test wicketkeeper-batsman will hand over the gloves to Jos Buttler for the one-off T20 and five ODIs against West Indies.
But, having played in England's most recent ODI and T20 matches, the 27-year-old is eager to retain his spot.
"I have said now over a period of time I don't mind where I play or bat as long as I am in that XI," Bairstow told the Daily Telegraph.
"I finished the Champions Trophy opening the batting.
"When I have been asked to do so I like to think I have done all right over the last year or so when I have opened or come in at three.
"Wherever it is that there is an opportunity in the side, hopefully I will get the nod.
"I like to hope that having finished the Champions Trophy that I will definitely get a run within the side.
"I have been in and out for one game here and there and at some point it would be nice to get a decent run, not necessarily one series.
"It would be nice to get a couple of series under your belt so you are able to get your teeth stuck firmly into a role."