Strauss: England on upward curve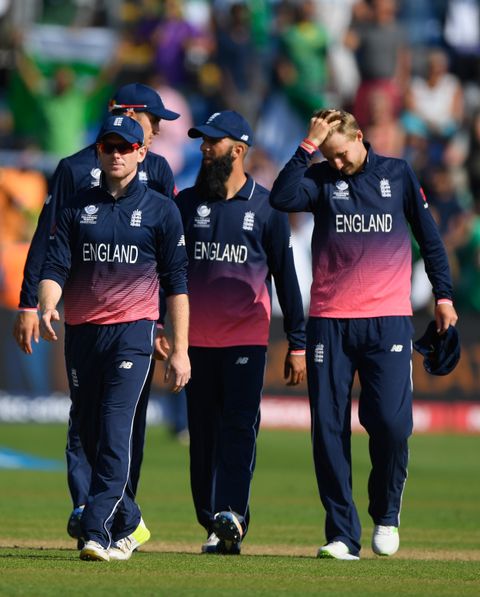 Andrew Strauss insists England's improving limited-overs team still need to learn from their "missed opportunity" at this year's Champions Trophy.
England will take on West Indies again at Trent Bridge on Thursday, in the second of five Royal London Series matches, having taken their current one-day domination of those opponents to 13 wins in their last 14 completed fixtures.
The hosts eased to a seven-wicket win at Old Trafford two days ago, thanks to fine bowling from Ben Stokes and Adil Rashid and then a maiden ODI century from Jonny Bairstow in his new home at the top of the order.
Former captain, and England's current cricket director, Strauss wants further progress - so Eoin Morgan's men can overcome their eight-wicket Champions Trophy semi-final defeat by tournament winners Pakistan in Cardiff three months ago.
With the World Cup in the UK less than two years ago, Strauss said: "I do think the Champions Trophy was a missed opportunity, because the confidence that comes from winning a global event is massive.
"We headed into that semi final ... [feeling] like we had every reason to expect to win that event."
Instead, England faltered as soon as the knockout stages began.
"We shouldn't take anything away from the way Pakistan played that day," Strauss added.
"They outplayed us, and there are some lessons for us to learn about knockout cricket, bearing in mind the next World Cup.
"The vast majority of it is group cricket and then semi-finals and final - two big games, and you have to enter those games in the right frame of mind. "There are no second chances."
Strauss is, however, encouraged by England's upward curve since their off-colour campaign in the last World Cup in Australia and New Zealand two years ago.
"In terms of white-ball cricket, we have to be happy with the progress made," he said.
"We've moved from an average of losing more white-ball games than we win - over the last 12 months we have won more than 70 per cent of our one-day internationals.
"I don't think there is any magic formula to winning a World Cup. If you look at the teams who have won over the last 20 years, they have generally always been in the top three teams in the world heading into it.
"So the quality of performances in the lead-up to the World Cup will be really important. In that sense, we are in a good place."