The Kia Oval, London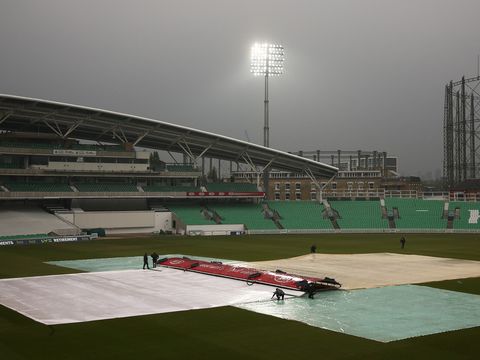 There's an unusually early Test visit to The Oval this summer, while the venue also hosts a West Indies ODI and Champions Trophy action.
Established: 1845
Home team: Surrey
Capacity: 23,500
End names: Pavillion End, Vauxhall End
Traditionally the host for the final Test of the English summer, a spot in the calendar which means The Oval has seen plenty of drama down the years.
From the 1968 Ashes Test when supporters pitched in to mop a sodden ground in time for Derek Underwood to bowl the Australians out to square the series, to Kevin Pietersen's match-saving - and series-winning - 158 in 2005, and Andrew Flintoff's final hurrah in Test cricket as he ran out Ricky Ponting to help England to Ashes-regaining victory in 2009.
In 2013 while the Ashes were already secured by the final Test, the match still ended in high drama with bad light halting England's victory charge on the final evening.
Like most English grounds, The Oval has been extensively redeveloped to remain a top-class sporting arena for the 21st century, with the impressive OCS Stand at the northern end of the ground completed in 2005.