Edgbaston, Birmingham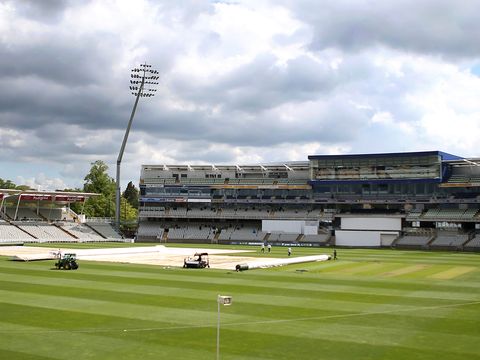 Edgbaston hosts the first ever day/night Test played in England this summer, as well as Champions Trophy action.
Established: 1882
Home team: Warwickshire
Capacity: 25,000
End names: City End, New Pavilion End
Before the recent flurry of new Test grounds, with Durham, Cardiff and Southampton all making their bows this century, Warwickshire's Edgbaston was the baby on the regular rotation.
Test cricket was first staged at Edgbaston in 1902, but was an infrequent visitor in the ground's early days: only four Tests were played there in the next 27 years.
A period of significant renovation at the end of the 1990s produced the new Cricket Centre and the £2million Hollies Stand, and some of the most memorable moments of recent cricketing history have taken place here.
In 1994, Brian Lara amassed his world record 501 not out for Warwickshire against Durham, while in 1999 the ground hosted the famous tied World Cup semi-final between South Africa and Australia.
England always receive plenty of Barmy Army support at what is generally the most raucous ground in the country, and several players claim it's their favourite venue.
Edgbaston has been extensively redeveloped and now has a capacity in excess of 25,000 - making it England's biggest outside the capital.