Ageas Bowl, Southampton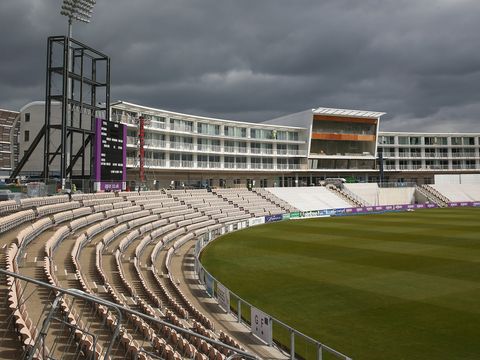 Hampshire's home has hosted two Test matches, but this year is restricted to ODI and T20 action.
Established: 2001
Home team: Hampshire
Capacity: 25,000 (with temporary seating)
End names: Pavilion End, Northern End
Southampton hosted its second Test match in 2014 when India were the visitors, but since then it's been white-ball action on the south coast. This year Hampshire host South Africa in both white-ball formats, as well as the final match of the English summer against West Indies on September 29.
The ground, shaped like a circular amphitheatre, is a splendid feat of architecture and was one of the venues for the Champions Trophy in 2004.
Hampshire aim to make The Ageas Bowl the premier venue for day-night internationals in England and a whopping £60million has already been pumped into the project.
Expansion has not stopped there, however, and further development is under way.